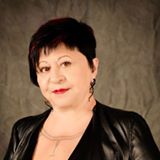 Want to make your scenes soar? Want to bring more passion to your play, topping or bottoming?
Does your energy fit your play persona? Just who are you in scene? And who are you playing with? And why? Tune into your archetypes and discover deeper and more intensely intimate connections.
Parity, desire, intuition, trust and skills It's not just what we do, it's how we do it and why we do it.
Sex magicians, seducers, queens, kings, princesses, knights, sadists, sexy sluts, pain sluts, pets and more…all welcome!  Step into a role that is really You.
JoinCome ready for a little participation and a very hot demo followed by a Q & A!
Get details and register to join us here.
SPIRIT+FLESH: Workshop & Ritual Hook Pull 
Since the dawn of mankind, intense physical sensation has been used in rituals to induce "ecstatic states". In these states, boundaries are expanded, consciousness is shifted, healing and personal transformations can occur. In this Spirit+Flesh workshop/ritual Fakir and Cleo take you on an exotic journey through the body rites of other cultures in a ritual that has been adapted to the needs and tastes of BDSM and fetish players. The memorable Spirit+Flesh experience includes: background information, preparatory exercises, shamanic piercing with hooks and a prolonged "energy pull", a mini Sun Dance that can bring you a feeling of euphoria and transcendence. The ecstatic dance is propelled by dynamic live Taiko Master drumming. Fakir & Cleo have facilitated this workshop and ritual for many years, for BDSM players and kinksters worldwide — in the USA, Canada, England, Italy and elsewhere. Join this community event and experience the "high" for yourself.
Participation in the Dance is limited but witnesses are welcome to support the energy. Participants will be required to register in advance and sign a piercing release. All piercing will be done to the strict standards of Fakir Intensives piercing school and the Association of Professional Piercers (APP).
More details at: http://www.fakir.org/spiritflesh/index.html